Book a Kid's Birthday Party at Spagalimis, Christchurch
Looking for an extraordinary kids' birthday party venue idea in the heart Christchurch? Our pizza parties at Spagalimis are a fun, festive and delicious way to celebrate and create special memories. We are thrilled to offer an amazing package that will make your child's birthday truly magical.
Our Kids' Birthday Party Package
For just $22.50 per child (minimum of 8), you'll get an incredible lunch celebration at our central city Spagalimis pizzeria restaurant at 32 Sailsbury Street, Christchurch. We provide a private room exclusively for your birthday party, ensuring a fun-filled and safe environment for all the kids to enjoy. The room is yours for 1 hour and 45 minutes, giving you plenty of time to celebrate and enjoy the company.
When can I book my party for?
We have limited availability, so be sure to secure your preferred time in advance! We offer two slots for birthday parties on Saturdays and Sundays, either 12pm – 1:45pm, or 2:30pm – 4:15pm. Our parties are for kids 14 and younger, and require a minimum of 8 children, with a maximum of 20 children per event.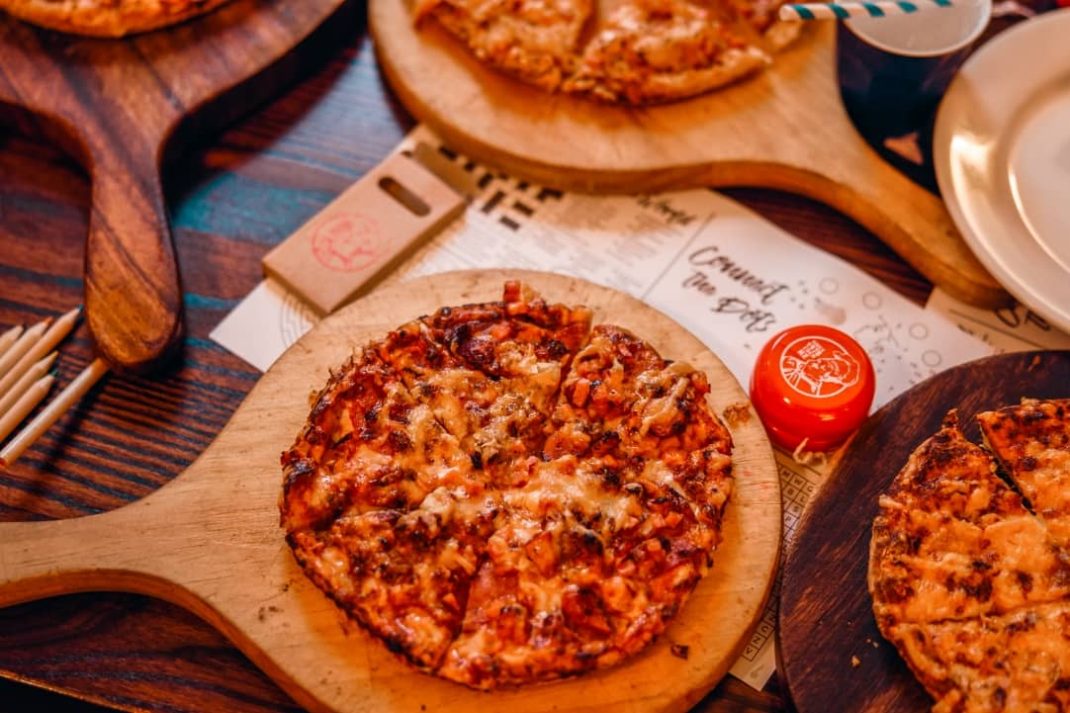 Frequently Asked Questions
Our pizza menu boasts a variety of flavours to satisfy even the pickiest little eaters. Each child can choose their own pizza flavour, whether it be plain cheesy goodness, packed with veggies or a tasty masterpiece full of flavour.
We believe it's important to have a personal touch to every celebration. This is why rather than providing decorations and adding further costs, we encourage you to bring your own – whether it's colourful balloons in your child's favourite colours, themed decorations or other festive elements (just no Sellotape on the wallpaper please!). We want your child's party to be as unique as they are!
Yes! You can bring your own cake to share with the guests for no extra fee, and our dedicated staff will assist in serving it. We want to make sure everyone enjoys a slice of birthday joy.
To book your kid's birthday party, simply email bookings@spagalimis.co.nz and our friendly team here in Christchurch will guide you through the booking process and answer any questions you may have.
Our birthday party package is designed to accommodate children aged 14 and younger. Whether you have playful toddlers or energetic tweens, our spacious private room and delicious pizza options cater to a wide range of tastes and preferences.
With our fantastic package, personalised decorations and mouthwatering pizza, Spagalimis is an easy and cost effective alternative to a private venue booking, making your little one's celebration an event to remember.
Book now and let the festivities begin!