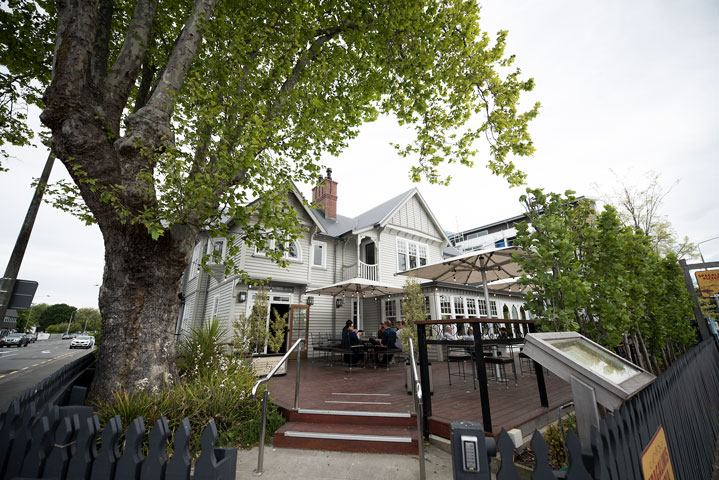 Spagalimis is an institution in Christchurch. We are in our 46th year of business. Come and see why we are the oldest restaurant in Christchurch.
Sign up to the Salisbury Street Birthday Club here http://spags.co.nz/birthdayclub and receive a voucher for a free pizza during your birthday month.
Spagalimis can accommodate all of your dining requirements from intimate tables for two to family dining and through to large group bookings. We are fully licensed and you are able to bring your own bottle of wine. (BYO conditions apply).
We offer an amazing package for Children's birthday parties at our Salisbury street pizzeria which is in the central city. With plenty of on and off site parking it couldn't be easier to organise and enjoy.
We have four time slots per week available and these are on Saturday and Sunday. 12pm – 1.45pm  and 2.30pm – 4.15pm. The cost is $22.50 per child with a minimum of 8 and a maximum of 20 children per event.
What's included:
Complimentary and exclusive use of our private dining room for the set time allocated.
A small pizza, a drink and an ice cream sundae for each guest.
An activity sheet, pack of pencils and yoyo for each guest during the meal.
A Spags T'shirt for the Birthday person.
A gift bag with chocolate fish, a Spags frisbee, and a 2 for 1 pizza voucher for each guest to take away.
BYO cake with no cakeage fee charged.
The ability to decorate the private room, no selloptape on the wallpaper please.
A separate bar area for any adults in attendance.
Available for Children 14 years and younger.
A minimum number of 8 children and maximum of 20 children per time slot.
Please email bookings@spagalimis.co.nz to make a booking.
Spags Super Saturday Sessions…every single Saturday at our Salisbury street pizzeria from 1.30pm until 4pm. Buy one large pizza, get another for free when dining in the restaurant. Plus amazing drinks specials – $3 off pints of tap beer and $3 off glasses of wine.  (BYO bottle wine available.) Bookings are recommended: www.spagalimis.co.nz/store/central-city.
Children Eat Free at Spagalimis Pizzeria…
From Sunday to Wednesday any Child with an Adult who buys an eight slice pizza can select a six slice pizza from the Children's menu and enjoy it for free.
Children must be 12 years and under and can select one six slice pizza off the Children's menu when an accompanying Adult purchases an eight slice pizza.
(*You can't use this amazing offer with any other offer, and we reserve the right to stop this at any time. One six slice pizza from the Children's menu with a full priced eight slice pizza. The Child must be 12 years or under. Dine in only.)
We have free WIFI for you to use when you are dining in at this store
32 Salisbury St (Corner of Montreal), Christchurch
Store opening times:
Monday
Delivery: 4:00 pm-9:00 pm
Pickup: 4:00 pm-10:00 pm

Tuesday
Delivery: 4:00 pm-9:00 pm
Pickup: 4:00 pm-10:00 pm

Wednesday
Delivery: 11:00 am-9:00 pm
Pickup: 11:00 am-10:00 pm

Thursday
Delivery: 11:00 am-9:30 pm
Pickup: 11:00 am-10:30 pm

Friday
Delivery: 11:00 am-10:00 pm
Pickup: 11:00 am-11:00 pm

Saturday
Delivery: 11:00 am-10:00 pm
Pickup: 11:00 am-11:00 pm

Sunday
Delivery: 11:00 am-9:00 pm
Pickup: 11:00 am-10:00 pm